All the ingredients for taking the next step in the evolution of the rent-a-car industry are here: artificial intelligence applied to management processes, new automation tools, and teleworking. Has the era of officeless car rental arrived?
Like it or not, the world is evolving. Models change, structures are transformed, companies are born, companies die; it is a natural law. We are all part of this constant process of adaptation that we call change. The car rental business is not immune to this law, in fact, change was crying out for it. With all the pieces on the table and a health crisis as a catalyst, we could venture to say that car rental without offices is just a matter of time.
COVID-19 health crisis as a catalyst for change
The health crisis has turned a lot of things upside down. Unfortunately, it has not only taken away many people in the world, but also large companies in the sector, such as Hertz. And others, such as Europcar, have been left in a delicate position.
The consumer has long demanded transparency in the car rental sector. It is enough to read any forum to understand the high level of frustration of users, and with good reason. And much of this frustration is generated in the offices, when the user is pressured to purchase extra services.
With the new rules of social distancing, it is possible to predict that the consumer could feel much more open and comfortable using automated services, where human interaction is minimal and instructive.
Officeless car rental: automated collection in rental cars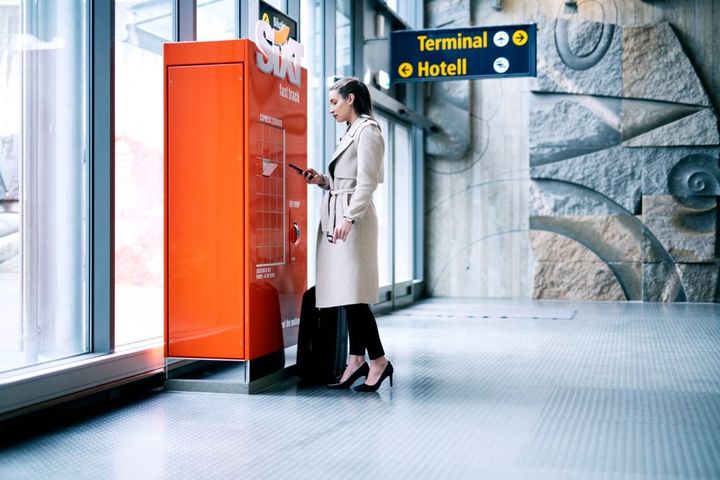 The physical keys to a vehicle are a key element, and managing them in the car rental sector is even more so. The automation of this process has represented a challenge when it comes to automation. So far, a Norwegian startup has developed an intelligent locker capable of delivering keys automatically and without human contact.
The company is called Sharebox and its invention opens the doors for officeless car rental, since users can activate the locker via their mobile phone and manage both the delivery and return of the keys without having to interact with anyone.
Officeless car rental: hubs and collection points
It is likely that we will start to see intelligent lockers in service stations, shopping centres, car parks and strategic points of the city; from which there is a micro fleet of vehicles available for rent.
The hubs and collection points open up the possibility of distributing the fleet of vehicles to more convenient points for users. A distribution in which car rental companies will also benefit from increased brand presence.
Officeless car rental: mobile cleaning and refuelling units
An important element in rent a car companies is the cleaning process, and in order to have officeless car rentals, another piece that already exists on the market comes into play: mobile car cleaning units.
There are companies that offer the service of car cleaning at home and other companies that offer the possibility of acquiring the autonomous car cleaning and refuelling equipment.