Under the current scenario, local business takes on special relevance. Rural houses, small shops, local car rental agencies; will be the protagonists of this season. Let's discover the best places Asturias Spain 2020, a key destination for these summer holidays.
We want to travel, of that there is no doubt. And although the surveys confirm it; you don't have to be an expert to sense it; you feel it in the air. In view of the situation of border closures, domestic tourism in 2020 is the most logical alternative for a change of scenery.
Prolonged confinement exhausts us, unloads us, so the desire to travel becomes a necessity. Fortunately, we have so many incredible places in Spain, loved by people from all over the world, that this time we can enjoy them in a different way. These holidays are perfect to enjoy Asturias domestic tourism 2020.
Asturias, Spain: Key destinations for this summer
Nearly a third of Spaniards are choosing Andalusia for domestic tourism this year. However, there are other key destinations such as Asturias, whose tourist offer is irresistible and which also enjoys the acceptance of a large part of Spaniards.
This Cantabrian region is visited annually by thousands of people, attracted by the green of the mountains, its monumental wealth, and of course, its incredible beaches. The three cities that make up the Principality of Asturias have something interesting to offer.
How to get to Asturias: By car, train or plane?
If you decide to travel by car, plane or train, Asturias offers you the possibility of connection. Asturias has the Oviedo train station , as well as Oviedo Airport (OVD). Additionally, it has the main motorways that communicate with the rest of Spain.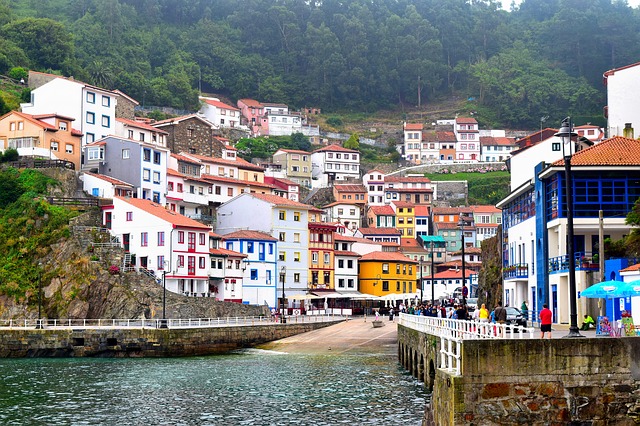 Best places Asturias Spain: Oviedo
Oviedo, being the capital of the principality, houses most of the monuments of the region and guards the historical legacy of the principality. The Oviedo Cathedral, the Campoamor Theatre and the old Oviedo -with monuments of great historical and cultural value-, are part of the attractions of the city.
Best places Asturias Spain: Gijón
Delicately surrounded by the Cantabrian Sea, Gijón is the jewel of the principality, touristically speaking. The wide walks, its excellent beaches, its monuments and its pleasant atmosphere; make this city a key destination that enjoys great acceptance and popularity.
Best places Asturias Spain: Avilés
Avilés, on the other hand, with a more industrial character, has interesting places that you should visit: The Paseo de la Ría, the old town and its palaces, the Neimeyer Centre, an avant-garde cultural complex that hosts important events in the region. And of course, its exquisite beaches on the Cantabrian coast.