The concept of excess in car rental is a term that you should be very clear about from the moment you book a rental car.
Simply put, the excess in car rental is the maximum amount for which you are liable in case the car is damaged by collision or theft. Even if the amount of damage is higher, you are only liable for this fraction of the damage at your own fault or at the fault of another party.
This figure varies from one rental agency to another, and also depending on the category or type of vehicle. To get a better idea, we will compare the excess amounts and special rates of the main car rental agencies in Spain.
Car rental excess amounts
| | | |
| --- | --- | --- |
| Rent a Car | Excess amount | No-Excess Coverage |
| Enterprise | €1.100 – €1.650 | Exención de franquicia |
| Europcar | €870 – €2.400 | Protección Plus |
| Avis | €1.452 – €2.178 | Cobertura Vehículo |
| Sixt | €750 – €4.000 | Cobertura daños y robo |
| Goldcar | €1.100 – €2.000 | Súper Relax & Mega Relax |
| Centauro | €1.050 – €1.500 | Confort & Premium |
| Record go | €1.100 – €2.000 | Total Confort |
| OK Rent a Car | €900 – €1.800 | Premium Cover |
| Wiber Rent a Car | €700 – €1.200 | All inclusive |

Car rental excess exemption (or reduction)
The good news is that you can mitigate the risk by opting to rent your car without excess (or reduced), as most car rental agencies provide for this possibility, through additional coverage and rate packages that include this concept and other added benefits.
At this point, we should point out that despite having excess exemption coverage, there are damages that may not be covered, such as damage to the underbody of the car: clutch or gearbox.
In addition to the above, there are situations that could invalidate the coverage, such as the case of negligence due to driving under the influence of drugs or alcohol.
Travel insured for a lot less: save on excess waiver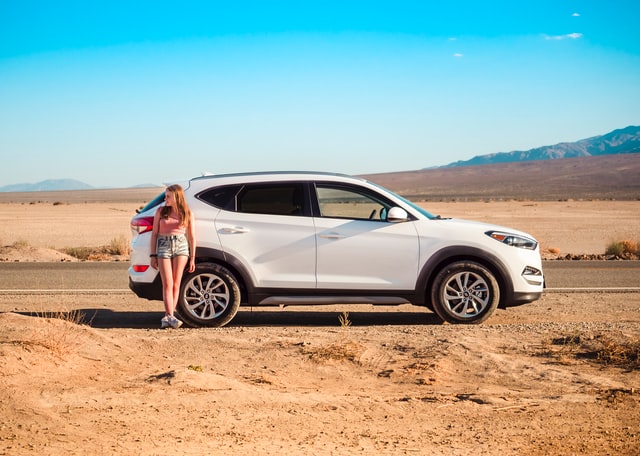 Travelling with extra protection should be a priority, and justifies every euro we invest in it. However, in some cases it still takes a good part of our travel budget, especially in medium and long term rentals.
The interesting thing is that you can travel fully protected for a fraction of what it would cost you at the agency; mitigating the risk of taking on extra expenses in case of theft or collision and saving money at the same time.
To do this, it is essential to book the car from any of the major car rental comparison websites and opt for premium cover.
The best way to explain something is with an example. Let's compare a rental in the same city, on the same dates, the same type of vehicle and the same coverage.
Exemption of Excess Agency vs QuarentaCars
Damage and theft coverage directly with Sixt Rent a Car (236,32 Euros)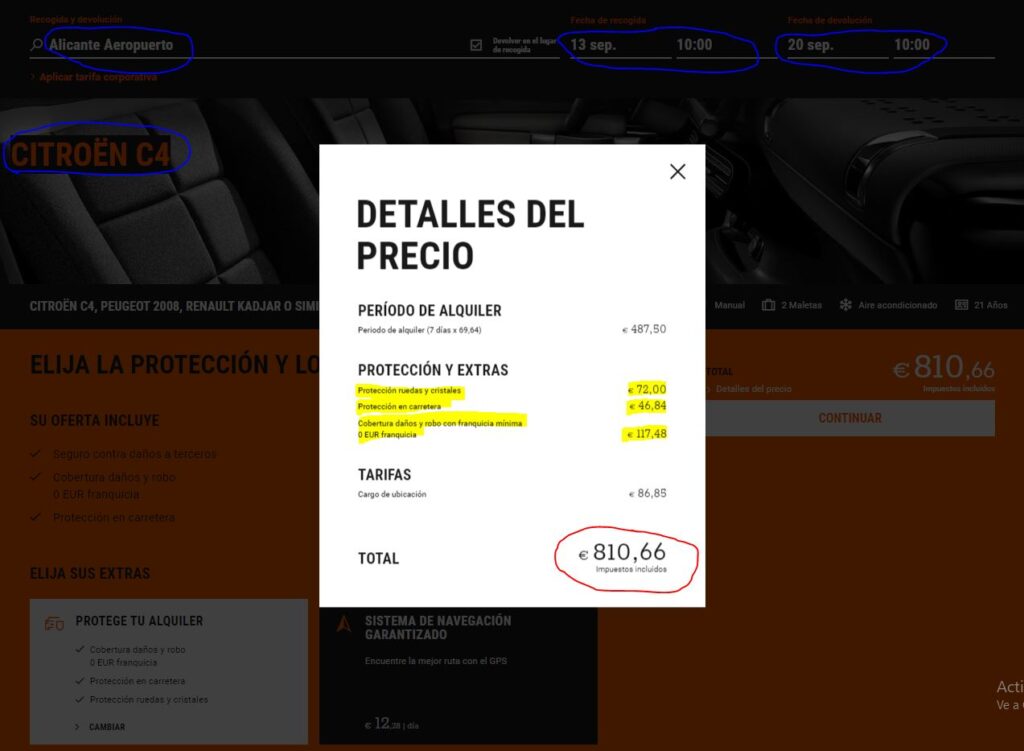 In the case we are using as an example, the sum of the protections and extras of the reservation with Sixt Rent a Car is 236,32 Euros and includes: wheel and glass protection (72 Euros), road protection (46,84 Euros), Damage and theft coverage with minimum excess 0 EUR excess (117,48).
Premium cover through QuarentaCars and Axa Seguros (65,03Euros) 73% cheaper.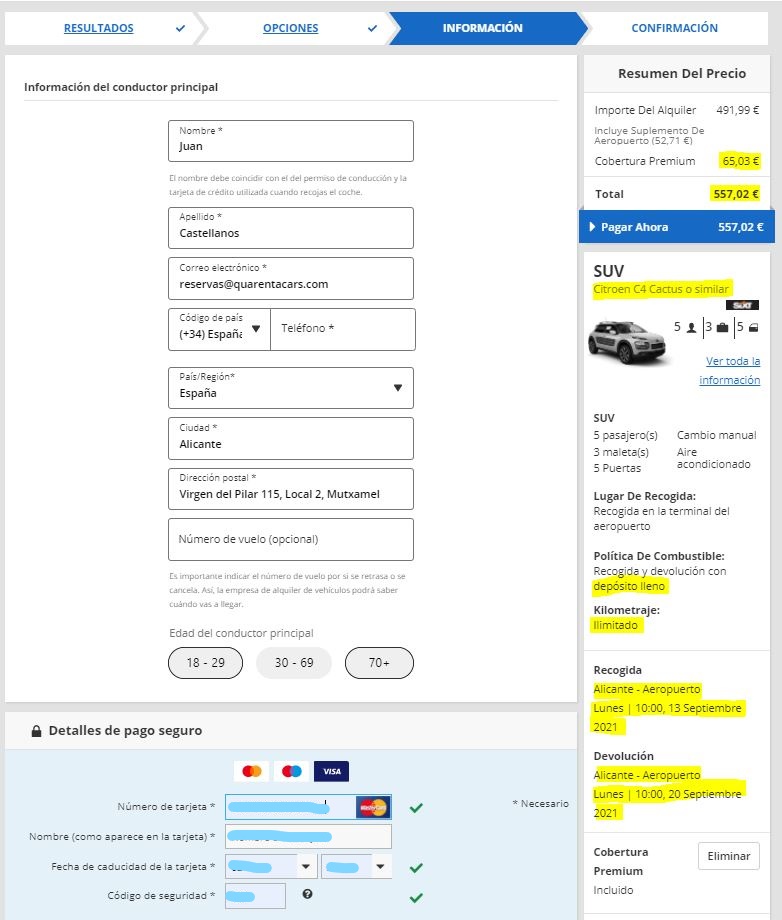 When making the same reservation at QuarentaCars.com, we note that the premium coverage includes:
Reimbursement of the amount of the excess for damage and theft up to 3.000€.
Roadside assistance with tyres, windows, mirrors and wheels.
Coverage of keys and personal belongings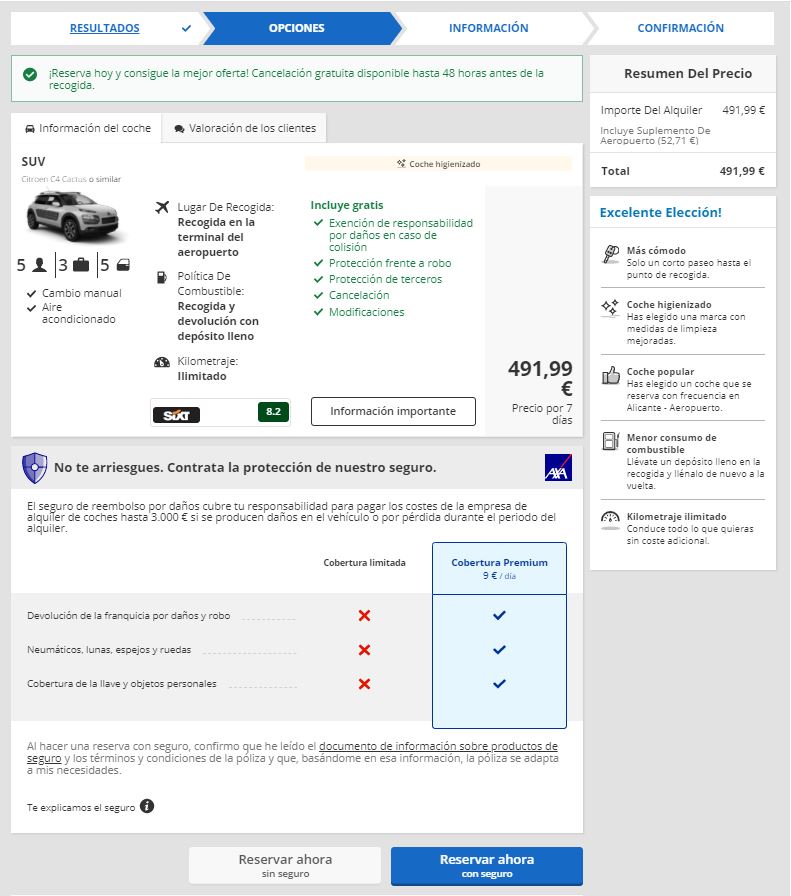 In this particular booking, for one week at Alicante airport, the difference is 171€, i.e. 73% between the agency and QuarentaCars/Axa Seguros.
Although the risk is fully covered, you will have to pay the amount of the excess to the agency in case of collision or theft and request reimbursement from Axa Seguros. On the other hand, you have roadside assistance, tyres, windows, mirrors, keys and personal belongings coverage.
The important thing is to travel with peace of mind
Whether you opt for one alternative or the other, the important thing is to travel with peace of mind, and understand that the excess is a key concept, which could make the difference between a good trip or an unforeseen charge for our economy, so we encourage you to always check the rental conditions before formalizing the rental.